BOOK YOUR STAY AT A 5-STAR HOLIDAY PARK
Close your eyes and imagine. The red rocks of the Esterel mountains stand out against a deep blue sky in the south of France. The morning temperature is pleasant, the cicadas are singing, the scent of oleander perfumes the air. An idyllic picture for your next holiday, isn't it? This dream is only a mouse click away. To make it a reality, simply book a holiday home at Esterel Caravaning in the Provence. In the heart of a vast lush domain filled with Mediterranean trees and plants, this five-star holiday park promises you an unforgettable holiday. Here, holiday park equals luxury and comfort with exceptional top-of-the-range services, both in terms of facilities and leisure. The ideal place for a dream family holiday.
A HOLLYWOOD STYLE WATER PARK
The kids will love it! As well as the grown-ups… At Esterel Caravaning, the entire family has fun in the six swimming pools and on the slides of the 1800 m2 water park. Slide down in a vast tropical setting. The solarium and its large beaches are ideal for relaxing in the sun or in the shade under the straw umbrellas. For the little ones, the "Jungle Paradise" aquatic area is an indoor swimming pool reserved for children under eight years old and equipped with a multitude of fun water games.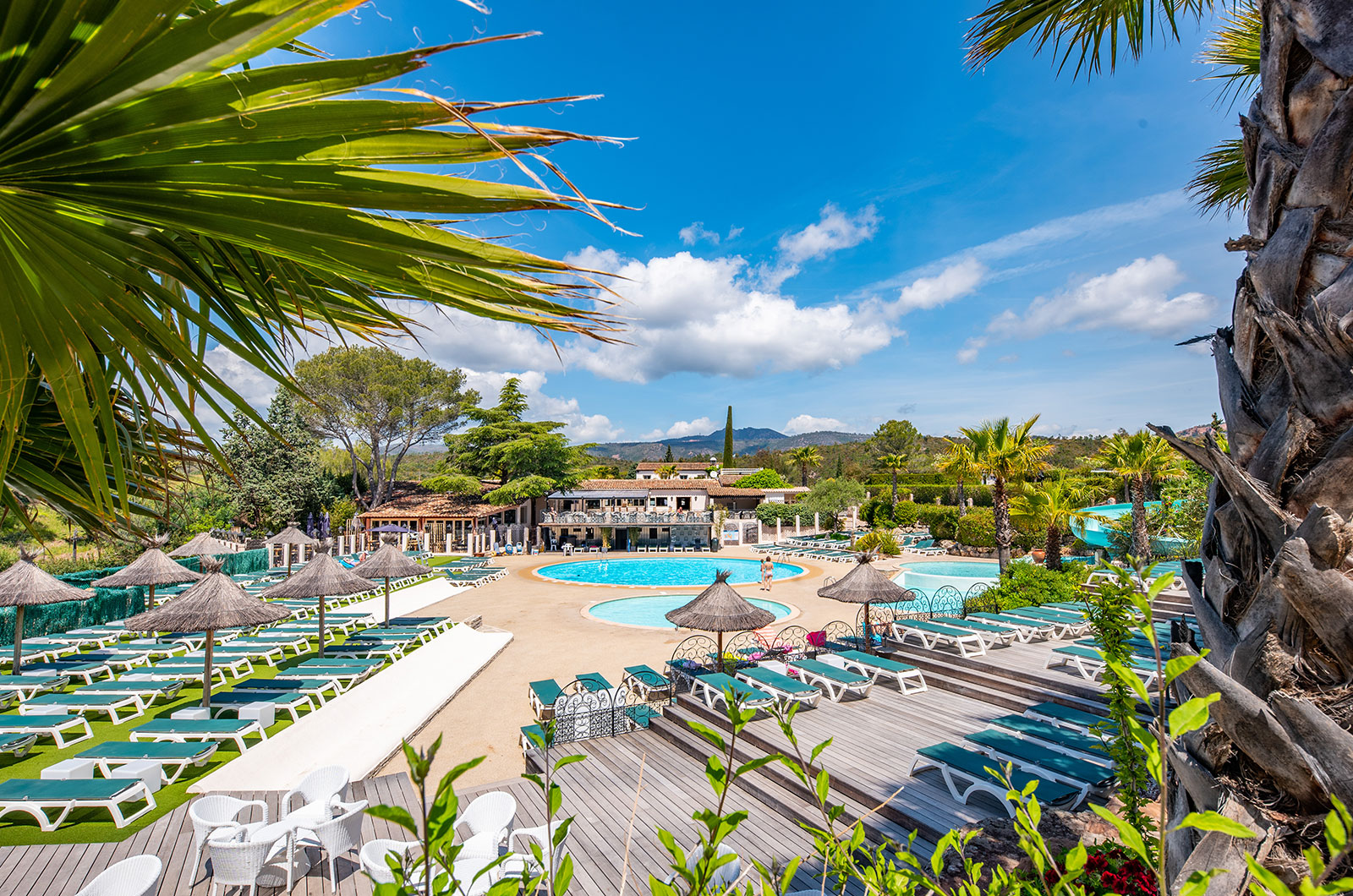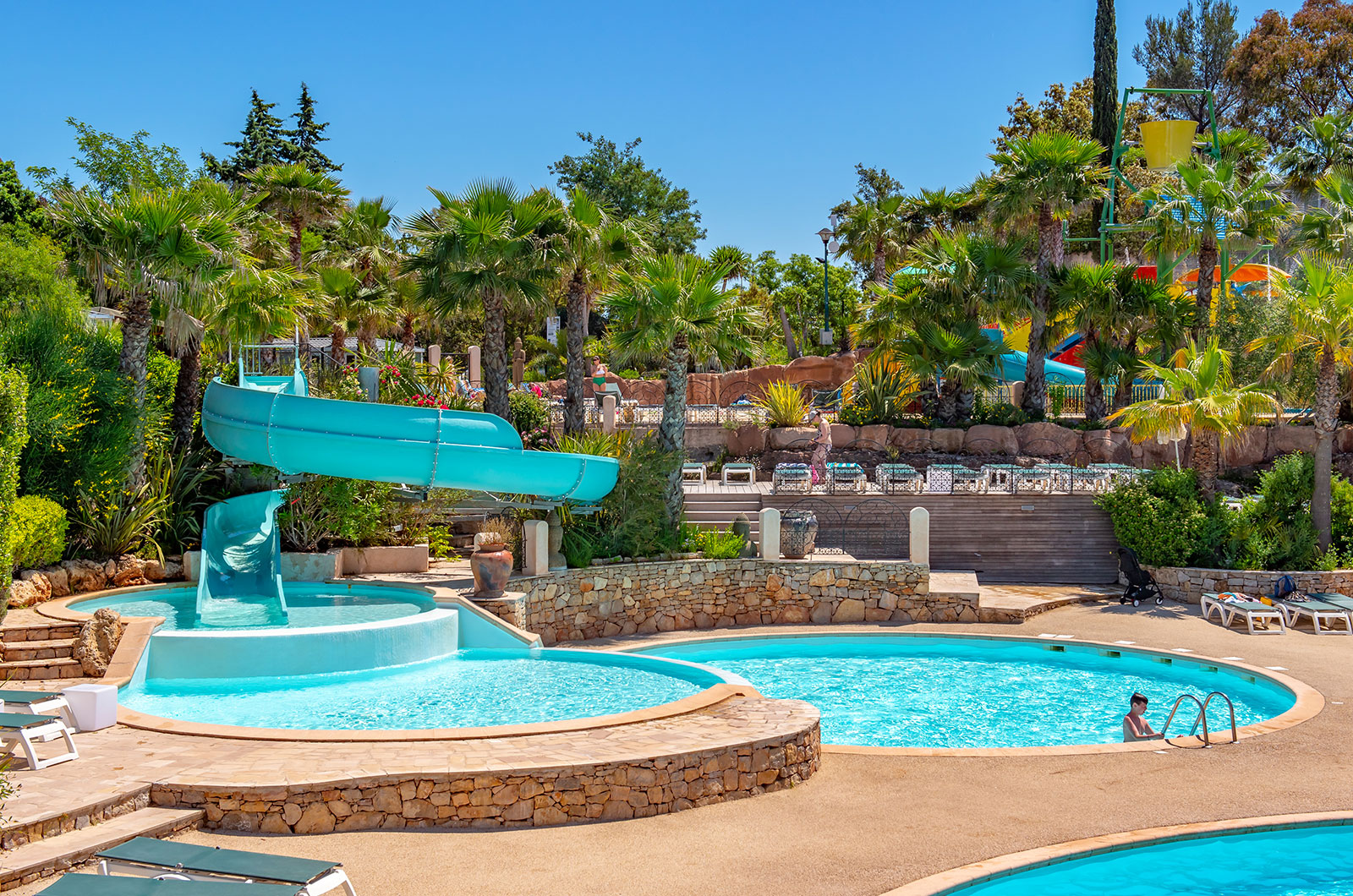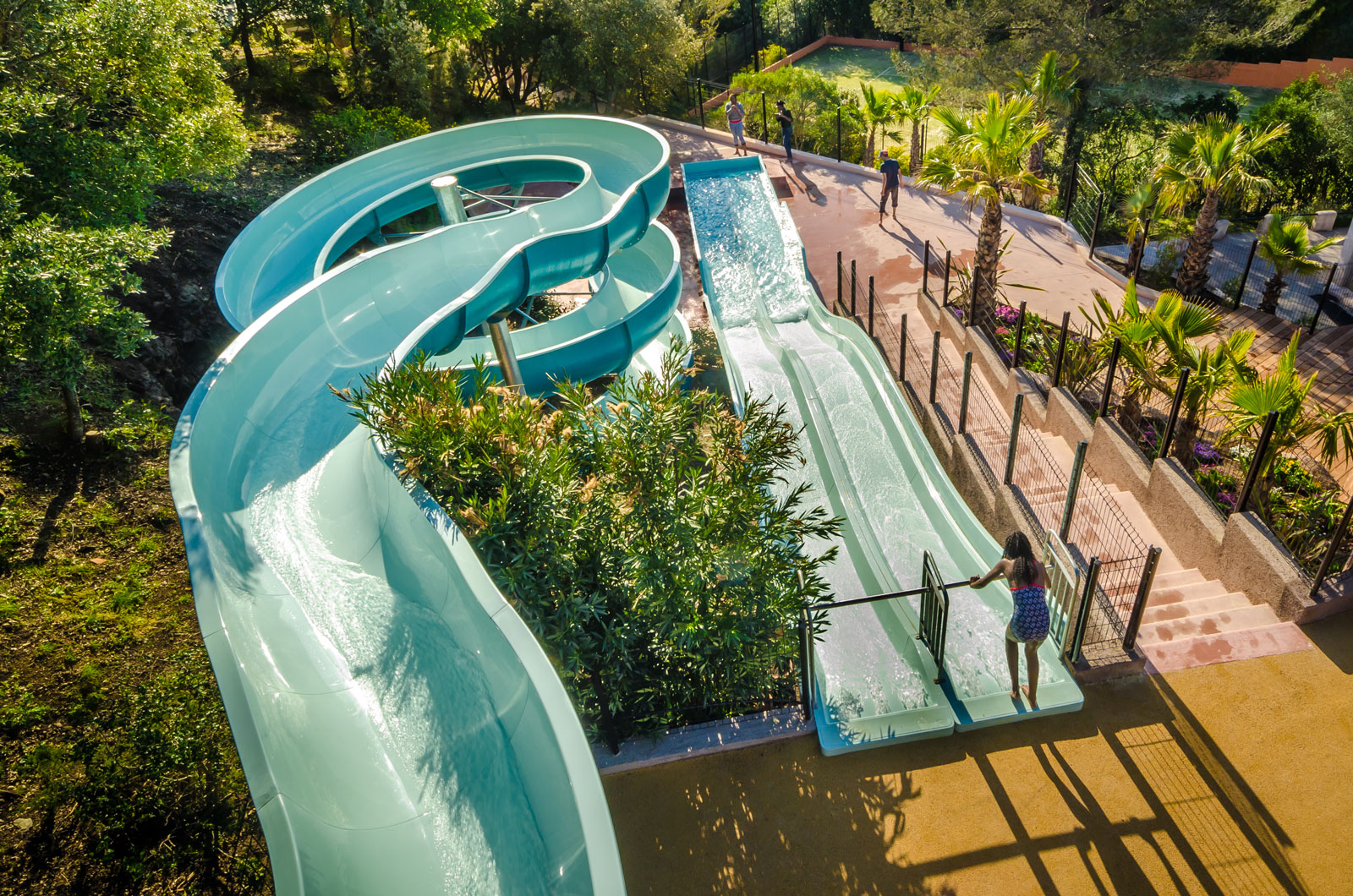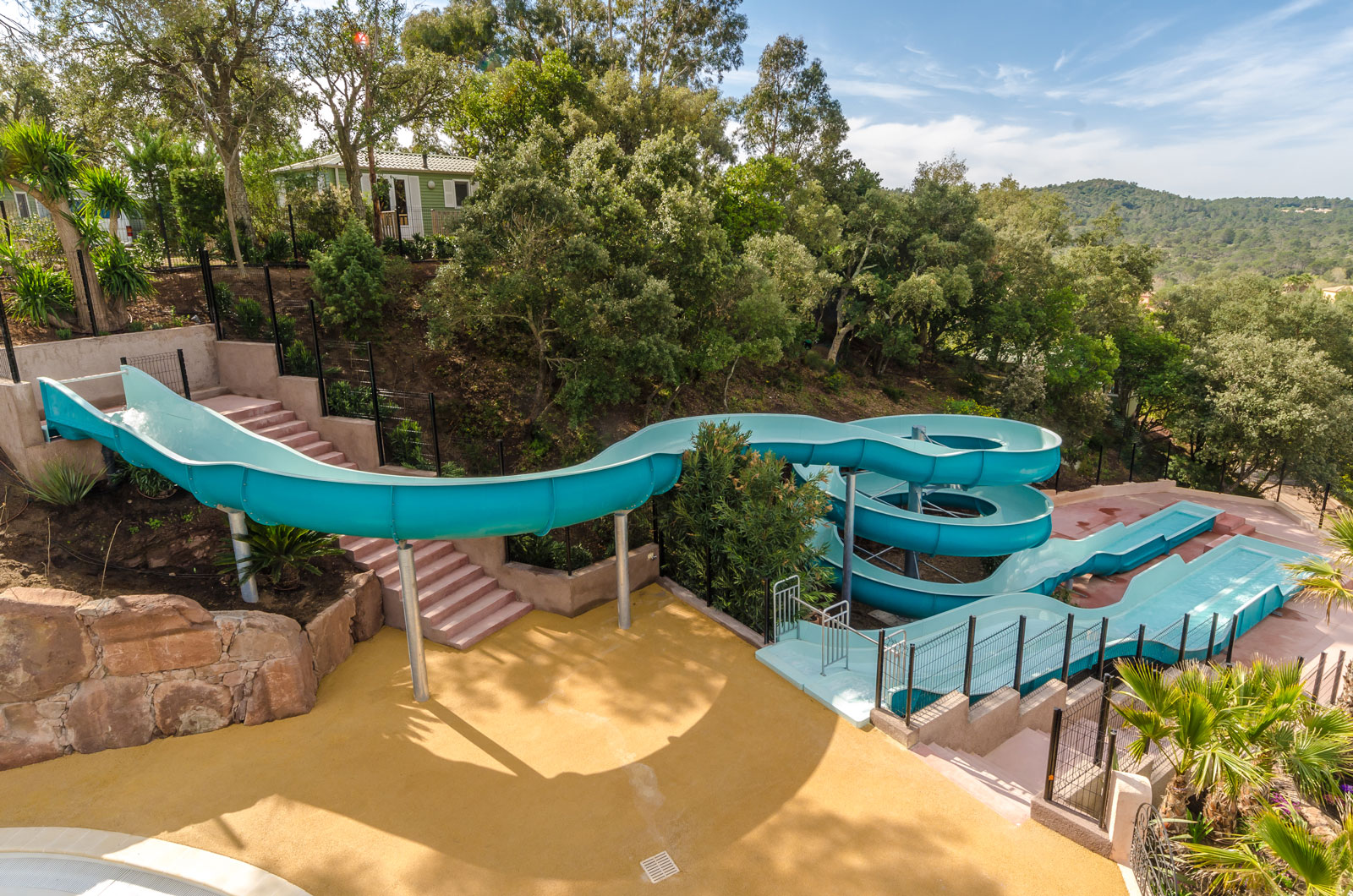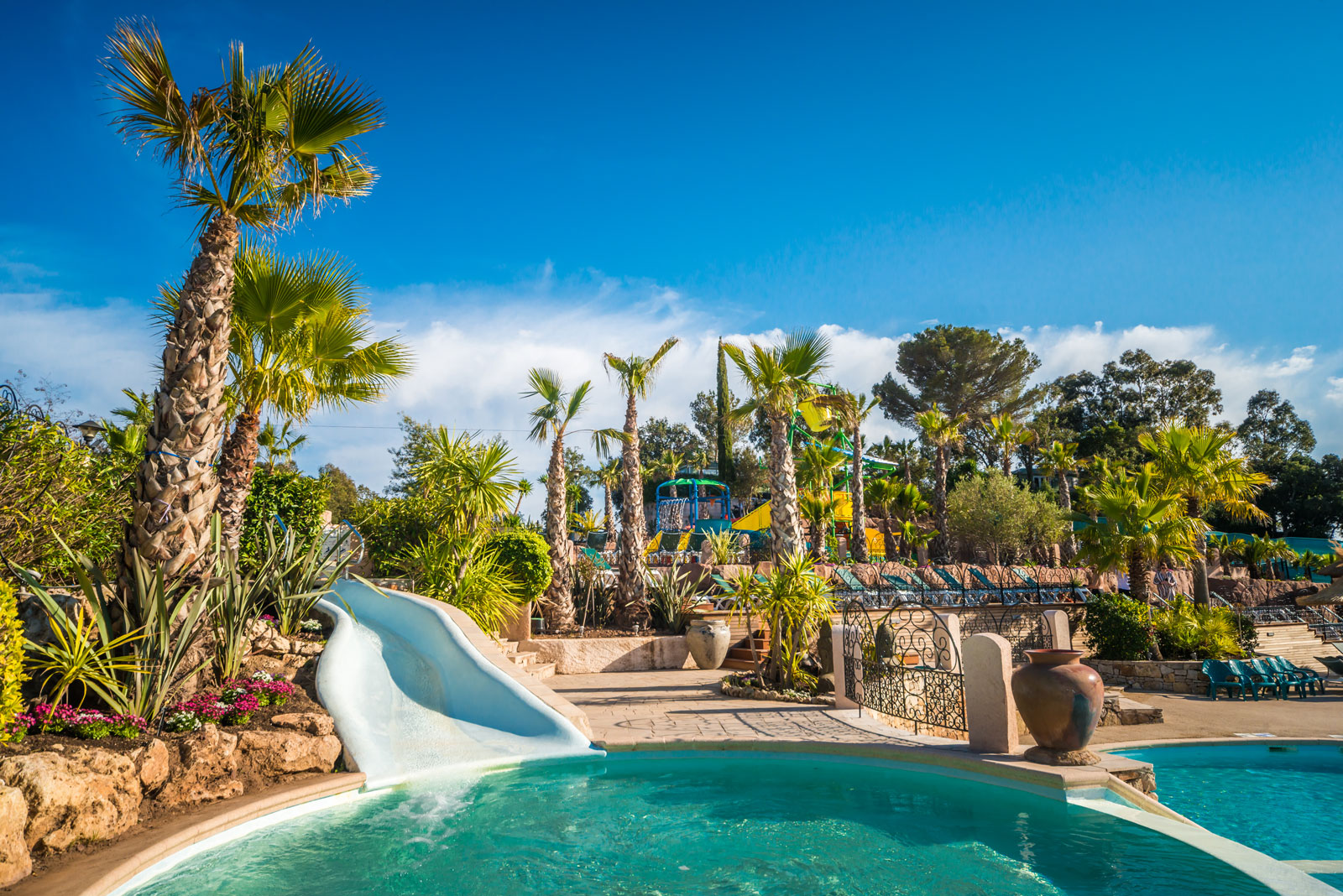 AN EXCEPTIONAL SETTING
In the south of France, in the heart of the French Riviera, there is a corner of paradise where the red rocks of the Esterel massif plunge into the blue of the Mediterranean Sea. Agay which is situated at the shore of a beautiful bay a few minutes away from Saint-Raphaël, unrolls its beaches and coves with translucent waters. Esterel Caravaning is located a stone's throw away, in a leafy domain opening onto the Esterel mountains. A preserved setting and an authentic natural environment.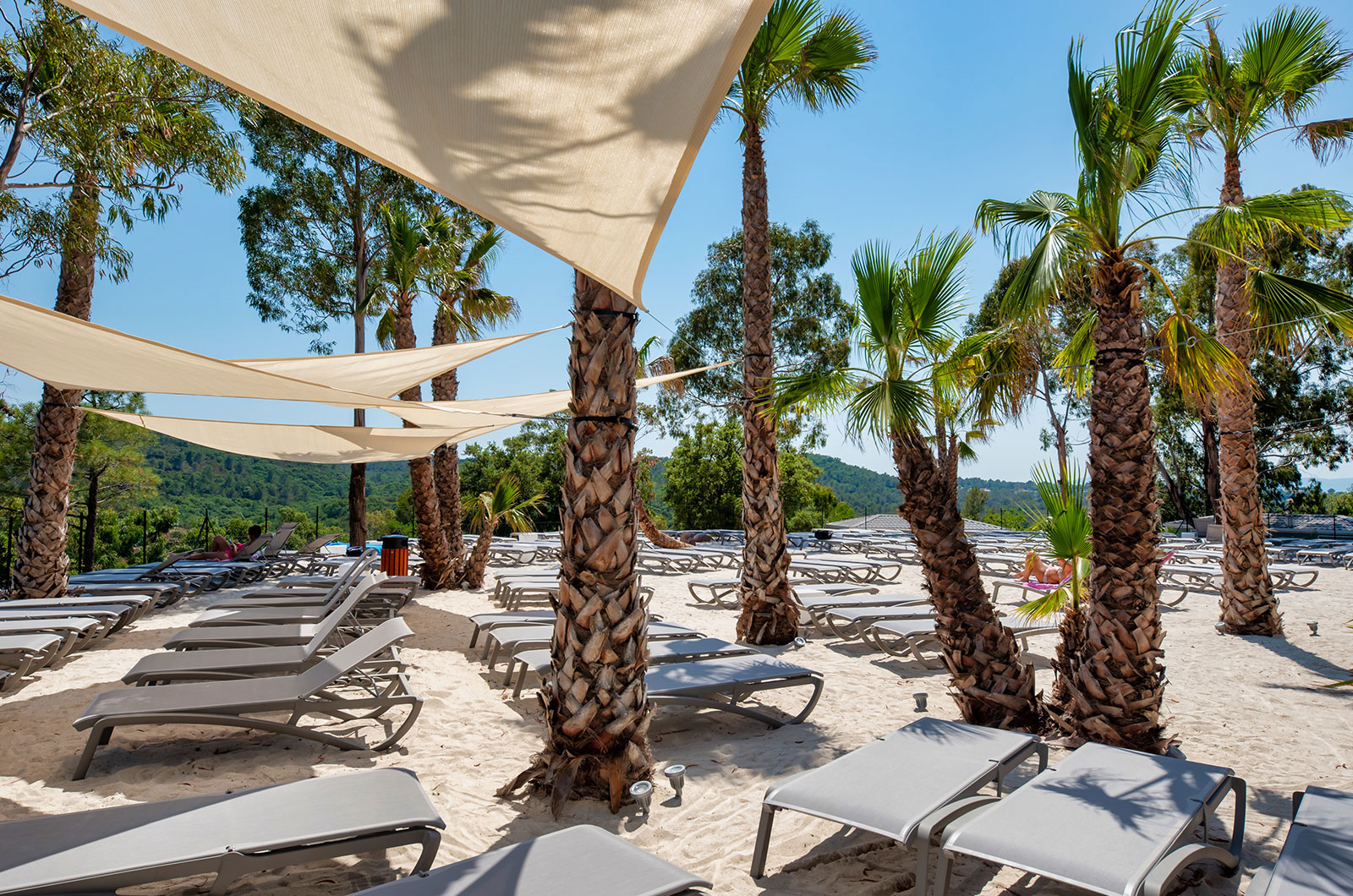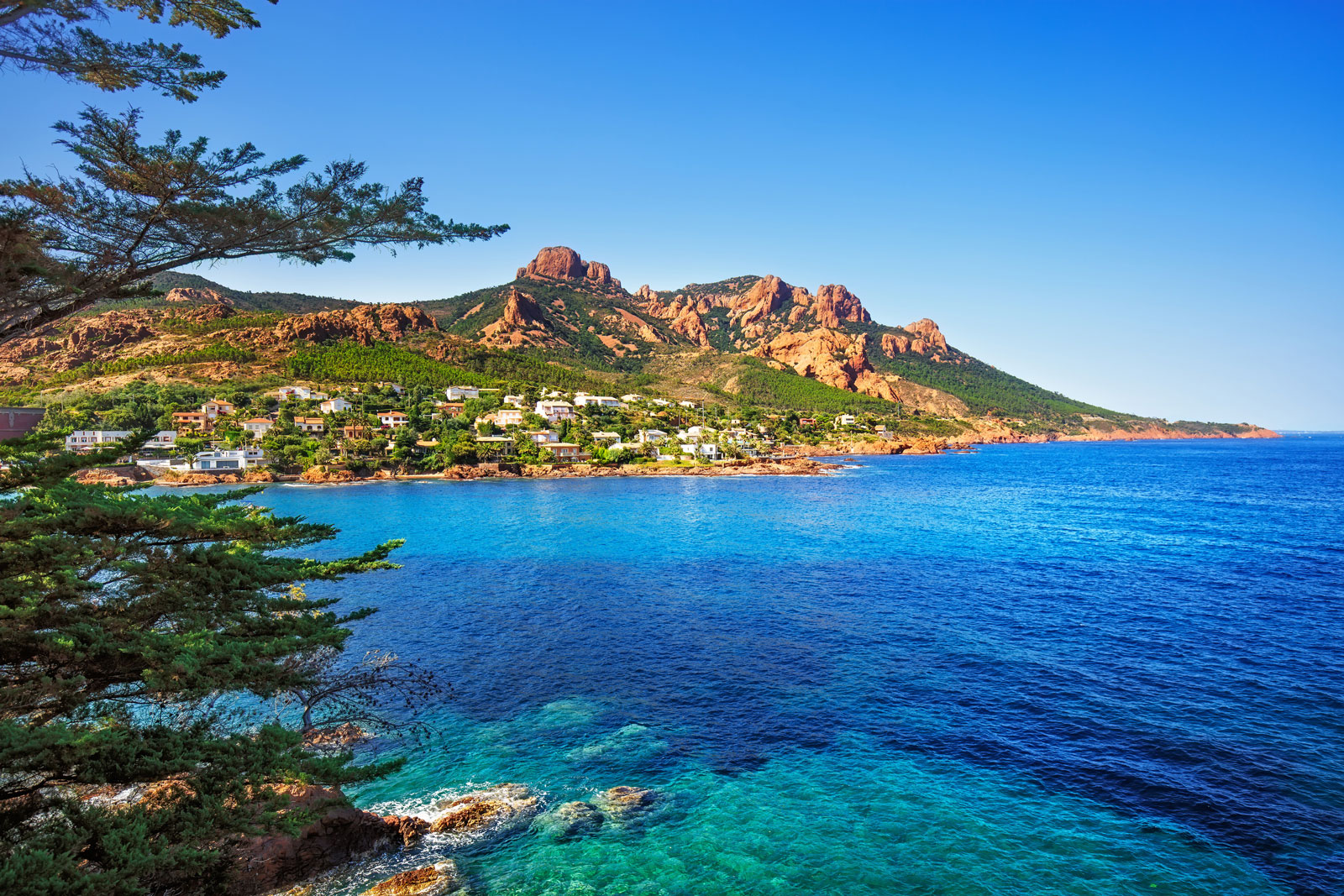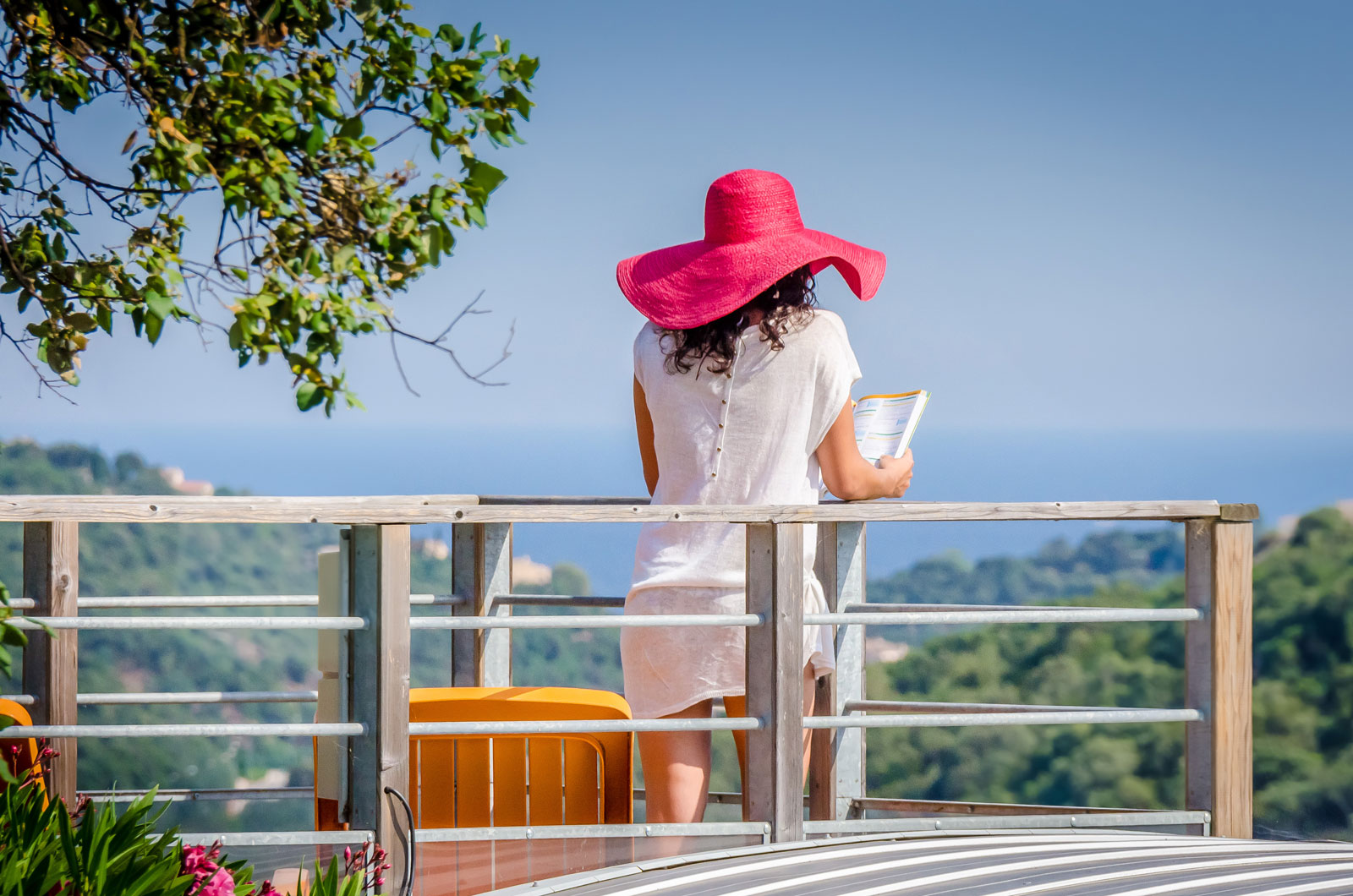 5-STAR SERVICES
Esterel Caravaning offers you extraordinary holidays with a multitude of leisure activities. Children love the swimming pools and have fun at the mini-club with their friends. Teens enjoy the many proposed activities and the nightclub. The sports enthusiasts will be delighted with the tennis & squash courts, fitness, mountain biking… The entire family can meet up at the bar and gourmet restaurant.